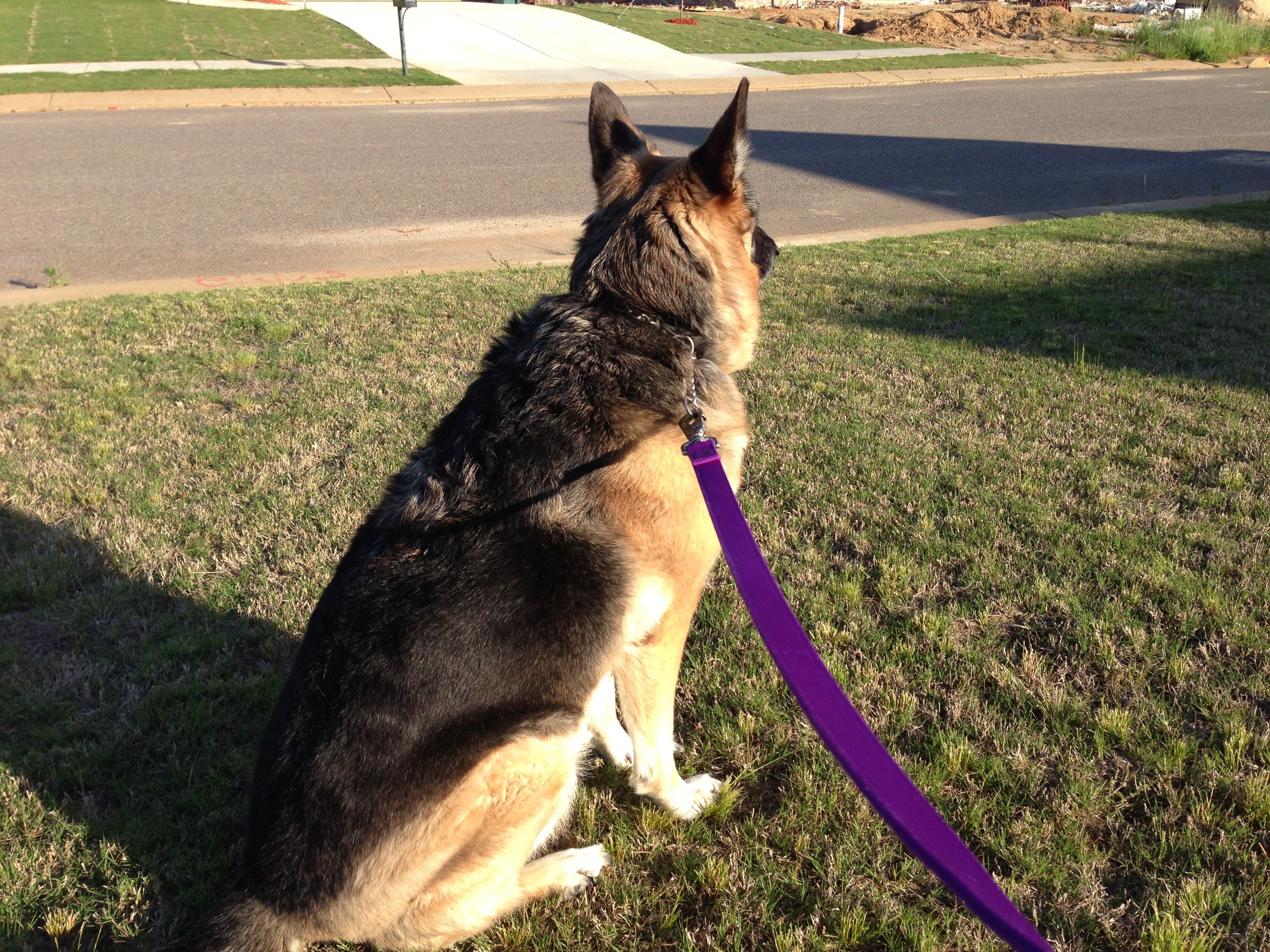 Oct, 2005 – Aug, 2015
Today I said a final goodbye to my sentinel.  We got her when she was 4 months old and my youngest was just 6 weeks old.  So I basically had two newborns in the house at the same time.  A very trying period for everyone, but we pulled through.  Sasha was my bonded companion who followed me wherever I went (literally–there was no such thing as baths or showers without her), laid on my feet so I would know she were there (because you can't tell a 90 lb German Shepherd is breathing on your leg without her paw on your foot ~side eye~), and who, most of all, gave me unconditional comfort and love.
Even when I didn't know I needed it.  And even when I  didn't appreciate her efforts.
Words cannot express the sense of loss we are experiencing at the moment, but I take solace and comfort in the fact that she is now in a place where pain and discomfort can no longer touch her.  She can chase all the birds, flies, butterflies, frogs, ~insert any insect you can think of here~, and airplanes to her heart's content.  Who knows, she may actually catch one in her new home.
So I bid farewell to the absolute WORST, best dog a girl could possibly have.  I made a point to tell her I didn't like her  as I gave her belly rubs & treats.  But I know she knew I was just talking… as she turned over so I didn't miss a spot.
Rest well my friend, your watch is over.