So, when I found out Full Force was ready for public consumption, I wasted absolutely ZERO minutes in reaching out to my good friend, and author, Chudney Thomas for some juicy detail and inside hints. If you didn't catch her debut, Full Circle, you missed a treat. Check out Chudney's feature below to find out how you can win a $10 Amazon gift card.
---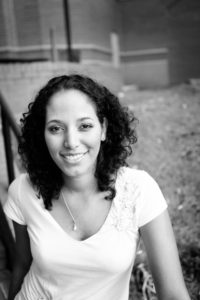 Thanks for having me LaTessa. I'm glad to be here and excited that my new paranormal has been released.
Full Force is the Sequel to the first book in my Central Florida Pack series, Full Circle. We pick up where Full Circle left off. Drake and Ria are called to an Emergency Circle by the ruling werewolf Council. Drake's Second in command, James Olsen, doesn't expect to end up with a Guard Soldier.
Selena Burrows is a member of the Guard, the Council's long arm of the Law. When Selena is embedded with the Central Florida Pack, their one night stand turns into something more. But permanence is the last thing Selena is permitted to have. If she doesn't walk away, she risks both their lives.
The inspiration for this book came from the question of what happens when two of a trio of friends pair off and one is left feeling like the odd man out. James was odd man out and his wolf wasn't pleased with the status quo. I immediately knew he wouldn't automatically end up with someone like Ria. So when I wrote the his first scene and he notices a redhead I knew she was the one and that she'd be complicated.
I like complicated characters and my favorite character in this book is James's grandmother. She isn't what Selena expects and you see how close James is to his family. That's all I can tell you for now… but, I will tell you that coming up next is Thomas Warren's (Full Throttle) story. You get a better look at the enigmatic Director of the Guard in Full Force, and in Full Throttle we get his story.
---
~Sigh~ Thank you Chudney for stopping by and teasing me even more about the book. And yes, I'm her friend and still she won't tell me anymore than this!  Oh well, I know what's next on my reading list. 🙂 And just because she is such a nice person, Chudney is giving away a $10 Amazon gift card to a random commenter on this feature! 🙂  Drop a line below introducing yourself, just saying hi, or telling Chudney anything you like about her books.  This giveaway will close on Monday the 16th at 5:00 pm (cst)
You can find Full Force: