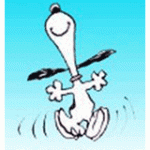 This morning, a few short minutes ago, I successfully completed chapter 11 of my contemporary romance.  And why is this important you say?
Well, I'll tell you why!!

  For one, with my final word count from this morning, I am now OFFICIALLY over 50% done with this story!! WOOHOO. I have been working on this (in varying degrees) for the past 2 years.  I am now, as of this morning, finally on the downside of the hump.  I am quite proud of myself as I have threaten to chuck this book more times than I care to admit, including at least 3 times this past week alone. 

And the second milestone you may also ask yourself, considering this blog's title is "More Milestones" not "I'm halfway

through"-lol.  Well, l'll tell you that one too.  I completed my first full sex scene this morning.  Just let me tell you how hard this was.  I've been dreading and avoiding this moment from the very second I decided I wanted to write a romance 2 years ago.
But it's done ~done in my best imitaion of a dying gladiator that had just enough will left to kill his opponent–who'd btw killed his family and burned his lands and killed his dog– before he succumbed to his own fatal injury) <– see, I have quite the active and dramatic imagination, now you see why I write.

So to borrow a word from another friend and writing buddy Mynfel, I am just full of AWESOME SAUCE today.  So I am heading off to take the kids swimming while I am riding the wave self-fulfilment, because I know me and it won't be too long before I'm wanting to chuck this story again.