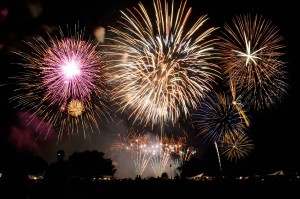 It's January 1st of a new year, so it's time for me to set my professional expectations for the 2014. But first, a bit of reflection on 2013.  For 2013 my goals were simple:
1.) Finish 3 full length manuscripts
2.) Submit to a publisher/editor
3.) Continue to build on my author platform
I did not complete #1, but I did start a couple of new wips AND both finished and published a short story last year.  I didn't complete #2 either because I didn't think either of my wips were "submit" ready yet.
Now, goal #3 I  think I made the most progress on in 2013.  I did several things over the course of the year designed at getting my name out there, including  an author Meet & Greet .  This was a very fun event that one of my critique partners hosted for me.  The best part (besides the awesome concert I was lucky enough to be included with) was introducing myself and Seven Dress Sizes to people genuinely interested in this collection and the themes explored. Robin is the best, check out the professional poster she designed for me. 🙂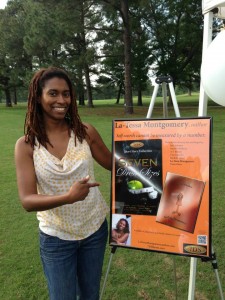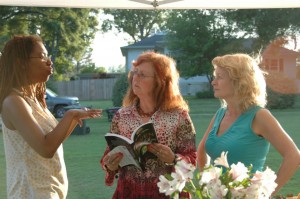 I also had the pleasure of appearing on authors Chudney Thomas, Lisa Sullivan, Tigris Eden, and Candace Shaw websites in 2013, not to mention a feature in  USA Today  with one of my critique partners.  But, it doesn't end there! I secured my first major conference workshop in 2013.  I will be teaching my Social Media workshop in 2014 at Romance Slam Jam.  I really cannot wait!  Gonna be good times in New Orleans!
Now, on to my goals for 2014.  My overall theme, both professionally and personally, is A New Chapter, so all my actions and specific goals for 2014 revolve around me exploring, moving into, and succeeding in this new chapter in life I've decided to write. So here goes:
Finish 3 full length manuscripts

Read 2 craft books

Be more visible (more networking, more PR, more teaching)

Submit at least 1 finished story to an editor or publisher 
Discipline shall be my ink, a new chapter my reward.