Thank You for the Support!
Posted by: La-Tessa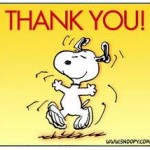 Hi all, just wanted to pop in to say the votes have been tabulated for Twisted Core Press' 2013 Debut Author of the Year award and…….
I didn't win.
BUT thanks okay!!  I am blown away by the sheer volume of support I received.  Being an artist can be a scary and daunting thing.  You have to put something– be it a story, a piece of music, a photo, a dish, etc– on display for the public at large to either embrace with both arms, or tear down with both hands.  I don't take the fact lightly that I was even nominated for this award or the huge amount of support you all showed me.  For everyone that voted and a helped me round up support through social media, email, and personally spreading the word, I thank you!
Congrats to  Tymothy Longoria for securing the nod as 2013 Readers Choice Debut Author of the Year!
2 Responses to "Thank You for the Support!"